HOW CREDIT REPAIR WORKS
If questionable negative items are hurting your credit, removing them can improve your score. Here's how we do it.
1. RESEARCH
We start by obtaining all your credit reports from the major bureaus. Then, we review them with you to see which negative items may be inaccurate, unfair or unsubstantiated.
2. CHALLENGE
Next, we open a dialogue with your creditors and the credit bureaus on your behalf, asking them to look into each of the items we identified earlier.
3. ESCALATE
We leverage specific laws to keep your case challenges moving forward. Items that are not confirmed as accurate, fair and substantiated should be removed from your reports.
4. MENTOR
Throughout this cycle, we're here to answer your questions and teach you how to better manage your credit.
WHAT IS A "GOOD" CREDIT SCORE?
Credit scores are generally separated into five buckets of quality—poor, fair, good, very good and exceptional. Scores between 670 and 739 are considered 'good.'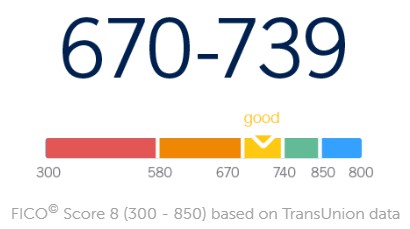 Get A Personal Loan
Personal loans vary greatly based on the amount being asked and your credit score. As such, you may be able to get approved for a smaller loan even with a low score. For optimal rates, you'll want a score of 700 or higher.
Buying a Home
Without a credit score of at least 620 you are unlikely to qualify for a home loan, and even then, you may find it difficult to get approved. Scores of 700 or higher are ideal for securing low interest rates and moderate monthly payments.
Buying a Car
Even with a score as low as 500 you may be approved for a car loan, but the interest rate will be in double digits. Raising your score to at least 660 will likely allow for single digit interest rates and significantly lower monthly payments.
NOT SURE HOW YOUR SCORE MEASURES UP?
Call Anchor Credit Experts Today
FREE
personalized
credit consultation
FREE
TransUnion
FICO® Score
FREE
TransUnion
report summary
CANCEL ANYTIME.
While we're completely confident in our proven process, you're never locked into a payment plan. You can cancel your service whenever you choose, though we suggest you wait until after you've reached your credit goals. Keep in mind, credit repair isn't going to happen overnight.