WHY CREDIT REPAIR?
You might be thinking, "Why would I hire someone to help me improve my credit? It's just fine! I haven't  been declined that much." For starters, your credit can always be better. The truth is, just 110 points is the difference between getting that rental, house, or car you've always wanted! It's the difference between approved or denied. The process is complicated, and time consuming to repair on your own. Let Anchor Credit Experts, LLC take on the task of repairing your credit and getting you where you want to be. Get anchored to great credit and call us at (833) 372-3605, or simply complete the quick questionnaire below. Let's get started today!
Let's Get Started!
Contact Information to Schedule a Strategy Call
OUR MISSION
Anchor Credit Experts, LLC is helping thousands of people around the Seattle area get anchored to excellent credit. We understand the incredible pressure that a low credit score can put on your life. It can make it impossible to move forward, get loans and financing you need to improve your future and the future of your family. With full transparency, and genuine intent – Anchor Credit Experts, LLC will get you the results you're looking for. We know how it feels, we know the processes and proven methodology to help and we are dedicated to fighting for you.
We Understand the Credit Industry
In an industry with a bad name and slick promises, Anchor Credit Experts, LLC stands out as a legitimate company with the proven credentials to help you professionally, legally, and effectively. We work closely with recognized consumer advocates to continually refine and refresh our services to get you the best possible outcome with integrity, honesty, and professionalism.
Our expert team participates in national credit scoring and educational committees, and is comprised of members with Real Estate Licenses, FCRA (Fair Credit Reporting Act) certification, CCRR (Certifications, Certified Credit Report Reviewer) and CIPP (Certified Information Privacy Policy) designations as well as personal finance training.
We Get Results
Credit repair is your legal right under the Fair Credit Reporting Act. You can repair credit on your own, it is your right and you can educate yourself on the process and steps you should take to fix your own credit. But the process is long and hard, and you must be diligent, thorough, and determined to fix your own credit.
However, while you can certainly do it on your own, is that really how you want to spend your precious time? That's where Anchor Credit Experts, LLC comes in. We're already educated, certified, and ready to help you with all your credit repair needs. No researching for hours on end; we've done it for you! No submitting endless paperwork; that's our job! Let Anchor Credit Experts, LLC handle all of the behind the scenes and use their knowledge, experience, and know-how to get the job done!
If questionable negative items are hurting your credit, removing them can improve your score. Call Anchor Credit Experts, LLC now to see what we can do to help you get anchored to excellent credit! Call (833) 372-3605 Now!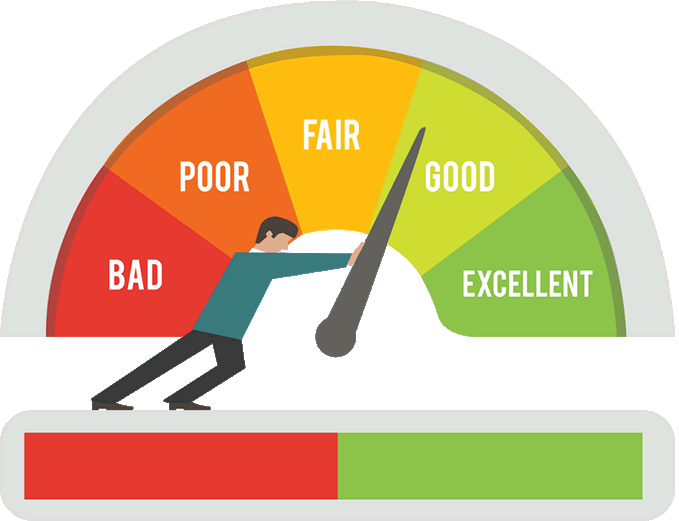 110 points could mean the difference between approved or denied
Schedule Your Free Credit Repair Strategy Call
We've worked extensively on credit repair
Negative items removed from our client's credit reports in 2017, and counting.*
We are the experts with the tools and knowledge help you improve their credit.
Call now to see why thousands of clients chose Anchor Credit Service
Collections, Tax Liens, car & boat repossession, divorce, late payments, charge-offs, foreclosures, bankruptcies, and other discrepancies. We can remove inaccurate information and monitor your credit weekly with our Elite Credit Repair Service Subscription - call for details today!